Faciliteter - Herning City Hotel
Modern Faciliteties in a Comfortable Stting
A Modern Hotel in Herning
In 2016, Herning City Hotel completed a thorough refurbishment, with no corner left untouched.
All 52 rooms are newly refurbished and live up to today's standards in all respects. All include comfortable furniture and beds, light décor, own bathroom and toilet, radio, flat-screen TV and free internet access. The corridors have also been repainted in light colours and have new carpets and fashionable art on the walls.
Everything has been restored – apart from the beautiful, architect-designed chairs, which are perfectly suited to the style and charm of the hotel.
The hotel's interior design and facilities match the needs of business guests and tourists alike. There are computers and internet access in Reception. We also have the day's newspapers, a variety of magazines and information about Herning, the surrounding area and the many cultural and leisure activities on offer. At the end of the day, you can relax in our cosy bar – have a night cap or a chat, or simply watch some TV.
Due to Herning City Hotel's central location in the middle of Herning's pedestrian street, there is an abundance of cafés and restaurants within easy distance. You will find intimate, friendly venues and menus from a wide range of countries. There are also bars, clubs and a brewery.
The hotel offers all guests free parking. If you are not in your own car, the taxi will bring you right to the door, and the hotel is within walking distance of Herning Station, with its rail and bus terminals.
Herning City Hotel offers its guests access to Fitness World and we are happy to help you with any contact to the wide variety of offers in the area. Personal service always has the highest priority.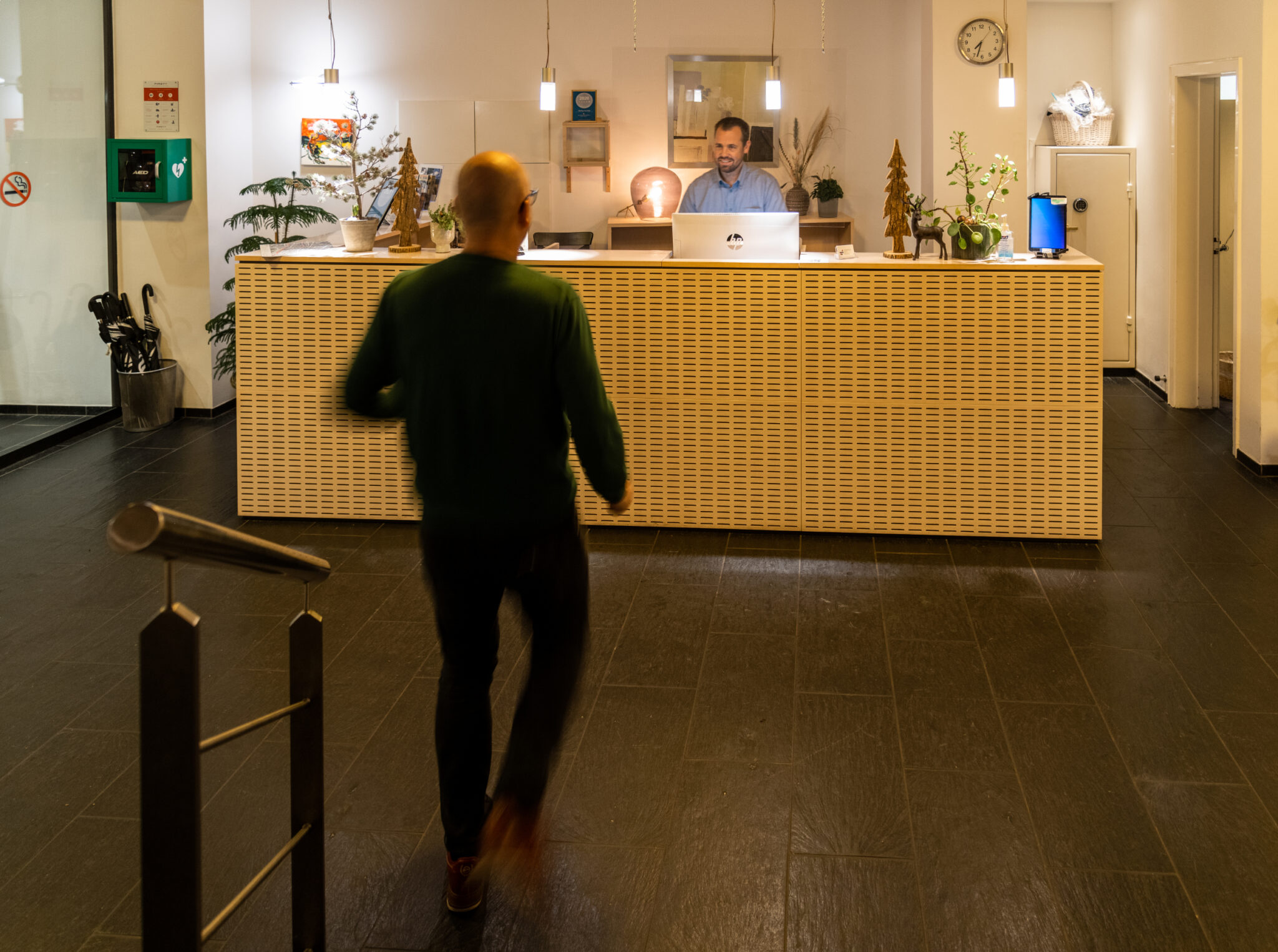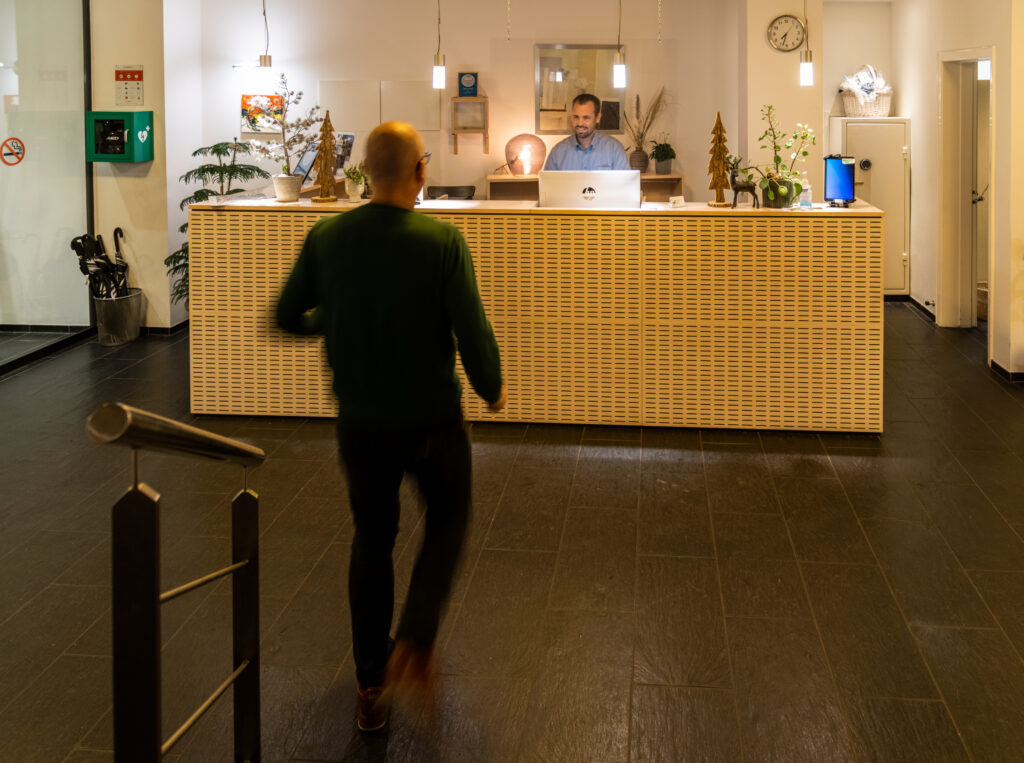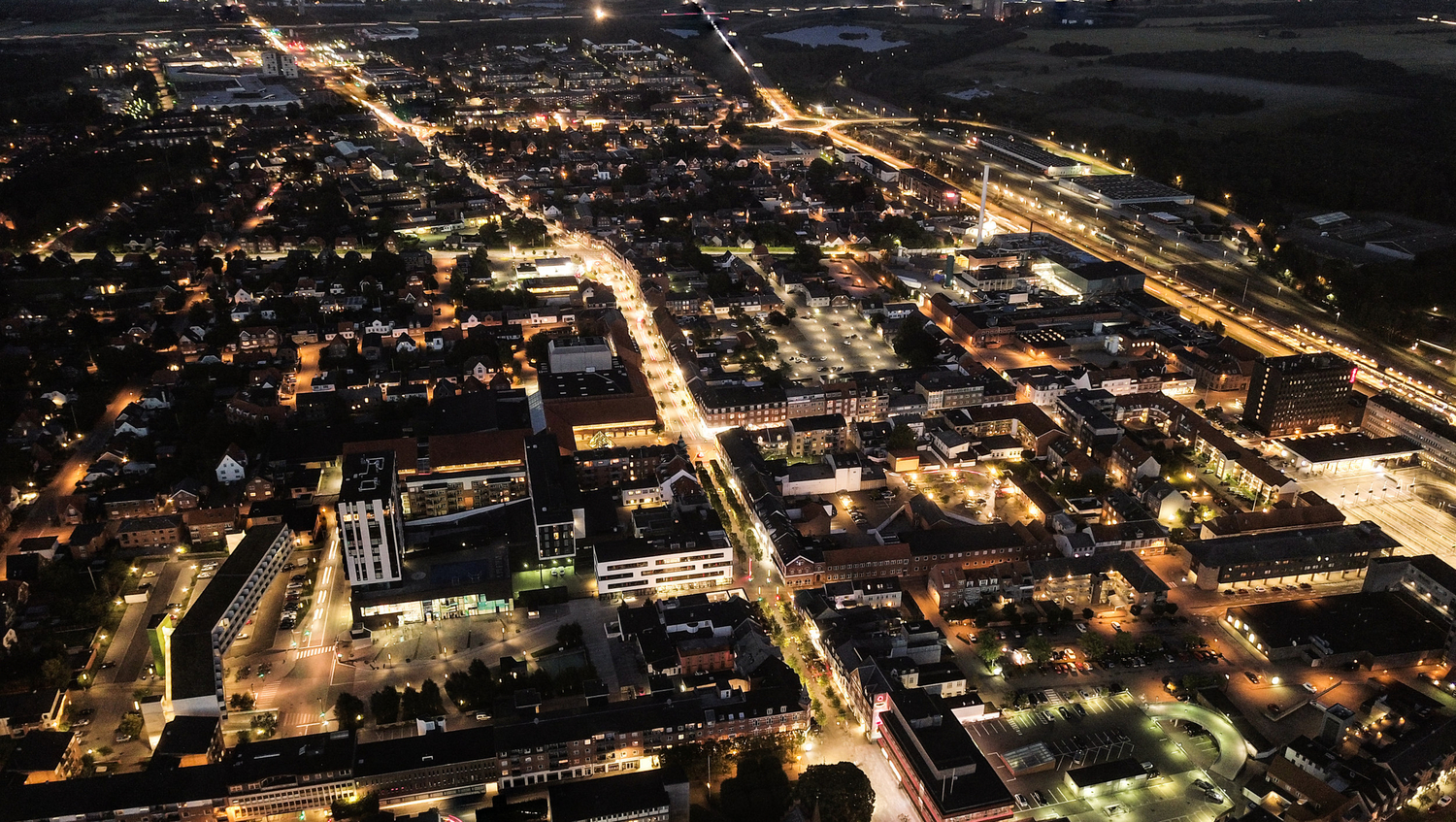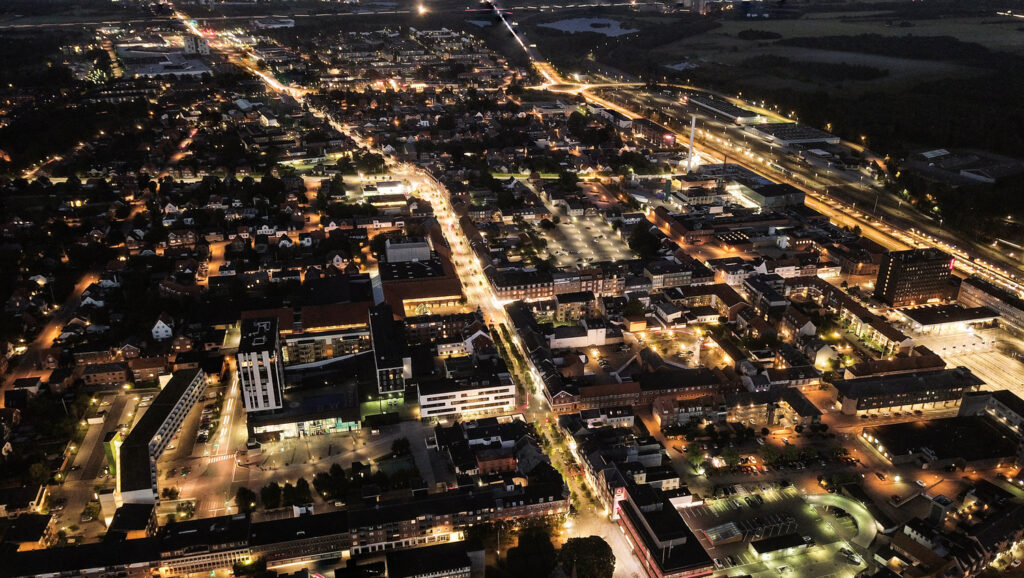 The Herning area is quite special
The area around Herning is often regarded as particularly special. It was once driven by the textile industry, then it attracted exhibitions and congresses, and in recent years major events and widely-varied cultural and leisure activities have set the agenda.
The area around Herning and Ikast is repeatedly voted Denmark's most business-friendly region, standing out due to its broad range of initiatives and great enterprise. This leaves its stamp on a city unafraid to explore new paths.
With MCH as its focal point, Herning attracts around one million people a year, not merely to exhibitions, congresses, party conferences and professional events but to concerts, shows, opera, ballet, theatre and entertainment. Jyske Bank Boxen was Denmark's first multi arena.
And Herning has no less than two internationally renowned art museums, Heart (Herning Art Museum) and Carl-Henning Pedersen & Else Alfelts Museum. The city is also home to Tekstilmuseet, the Herningsholm Museum with its unique Blicher collection and Søby Brunkulsmuseum, depicting the history of brown coal mining in the area and situated just south of the city.
Herning's cultural scene offers local theatre Team Teatret, regional music venue Fermaten, classical orchestra Ensemble MidtVest, Bio City cinema, small galleries and cafés with live music. You can also visit the library – one of the most innovative in the country. If you are a sport-lover, Herning offers football, ice hockey, women's and men's handball all year round and all in the very best leagues.
If you have the time, the city has a swimming pool, Fitness World, golf course and a variety of other outdoor options.
Herning is a particularly good starting point for hiking trips, cycling holidays, canoeing and fishing in the rivers Karup, Skjern and Storåen.
Family attractions such as Baboon City, Jyllands Park Zoo, Løvbakke Dyrehave (Løvbakke Animal Park) and Denmark's oldest village church at Gjellerup are not far from the city centre. The suburb of Birk is home to art museums Heart and Carl-Henning Pedersen & Else Alfelts Museum as well as the gigantic Elia sculpture, the Sculpture Park and the Geometrical Gardens.