About us - Herning City Hotel
Welcome to herning city hotel
Herning City Hotel is a modern city hotel, situated in the middle of the pedestrian street and in an authentic setting in the form of one of Herning's few old buildings. It was established in 1896 as a temperance hotel by one of Herning's oldest businesses, before Herning became a market town. Since then, the hotel has been extended and modernised several times.
Most recently, in 2016, the hotel underwent extensive refurbishment and all rooms were given new furniture and fittings. Herning City Hotel has been run by Poul Müller since 2015.
Around 30 years ago, the original concept was no longer considered appropriate and the establishment became a private hotel with breakfast restaurant. This makes good sense in a city with many restaurants, bars and cafés within easy walking distance.
It marked the end of the hotel's first era, although it had ensured the hotel a good position in the city. The cosy hotel with its own travellers' stables had entered a new epoch. And the travellers' stables, which have since been converted to garages, made history by housing the first restaurant in what was to become a nationwide chain.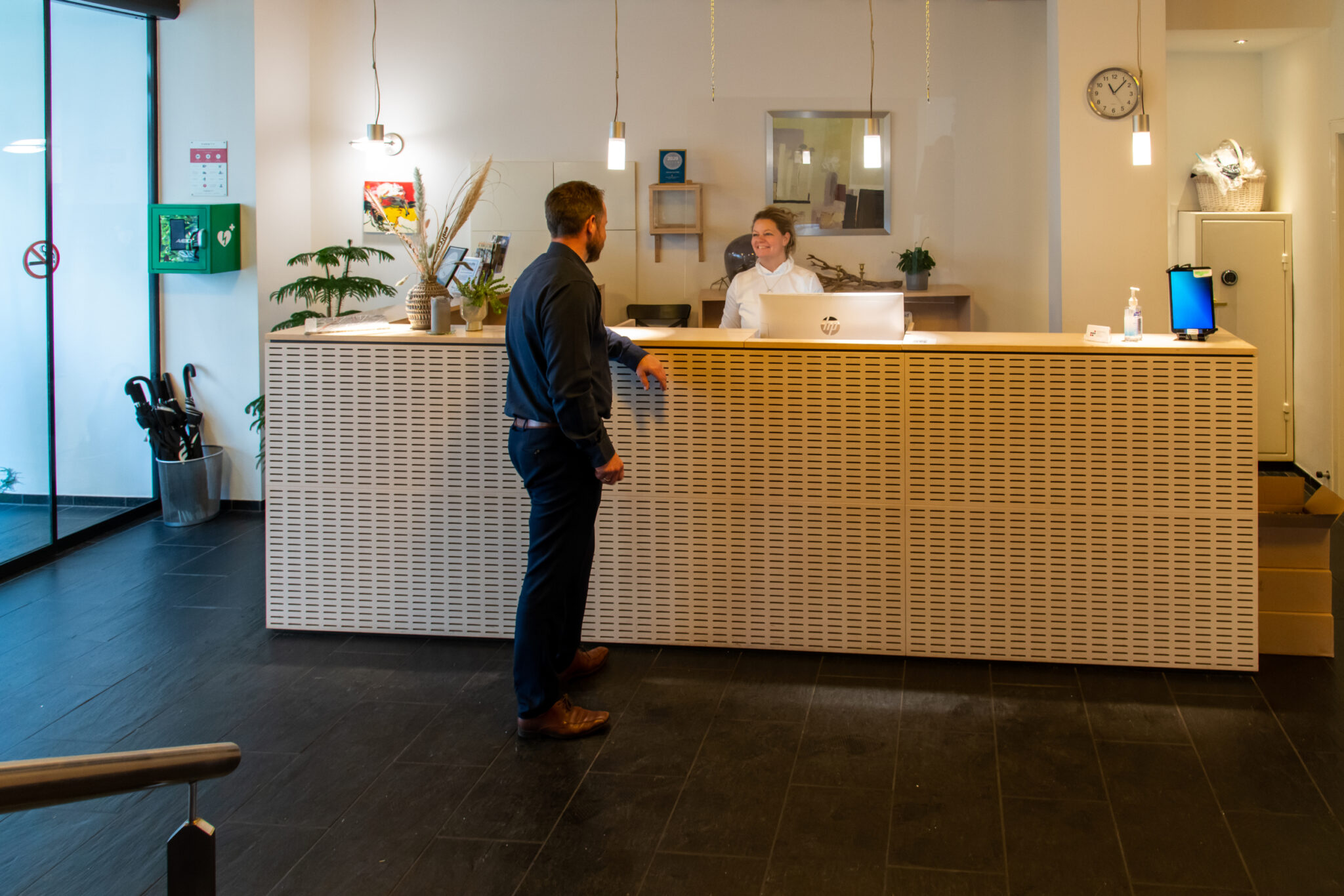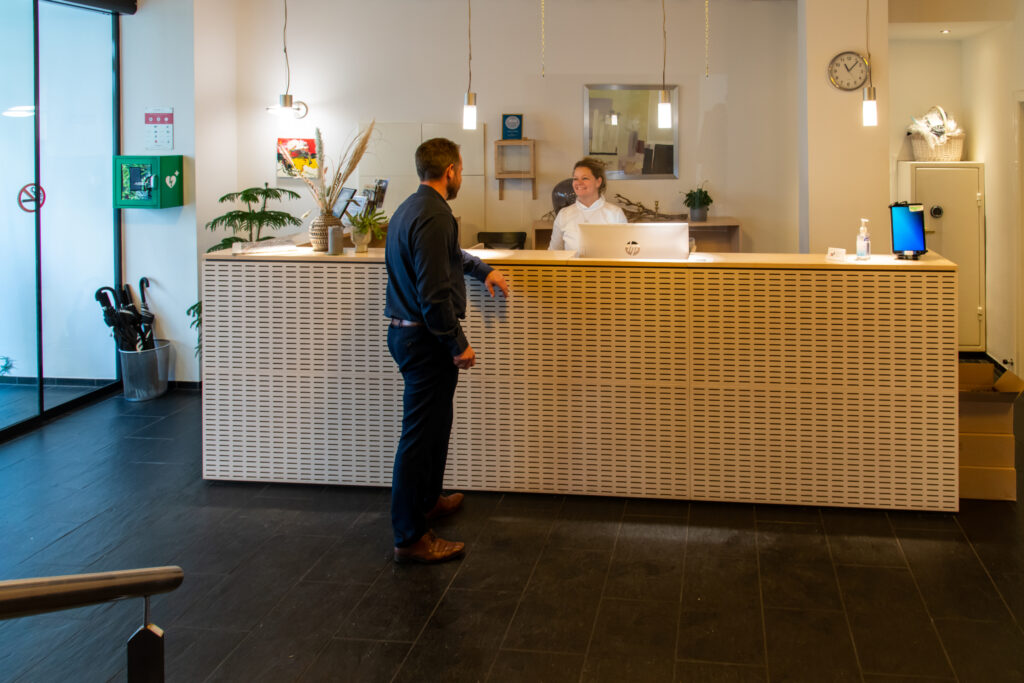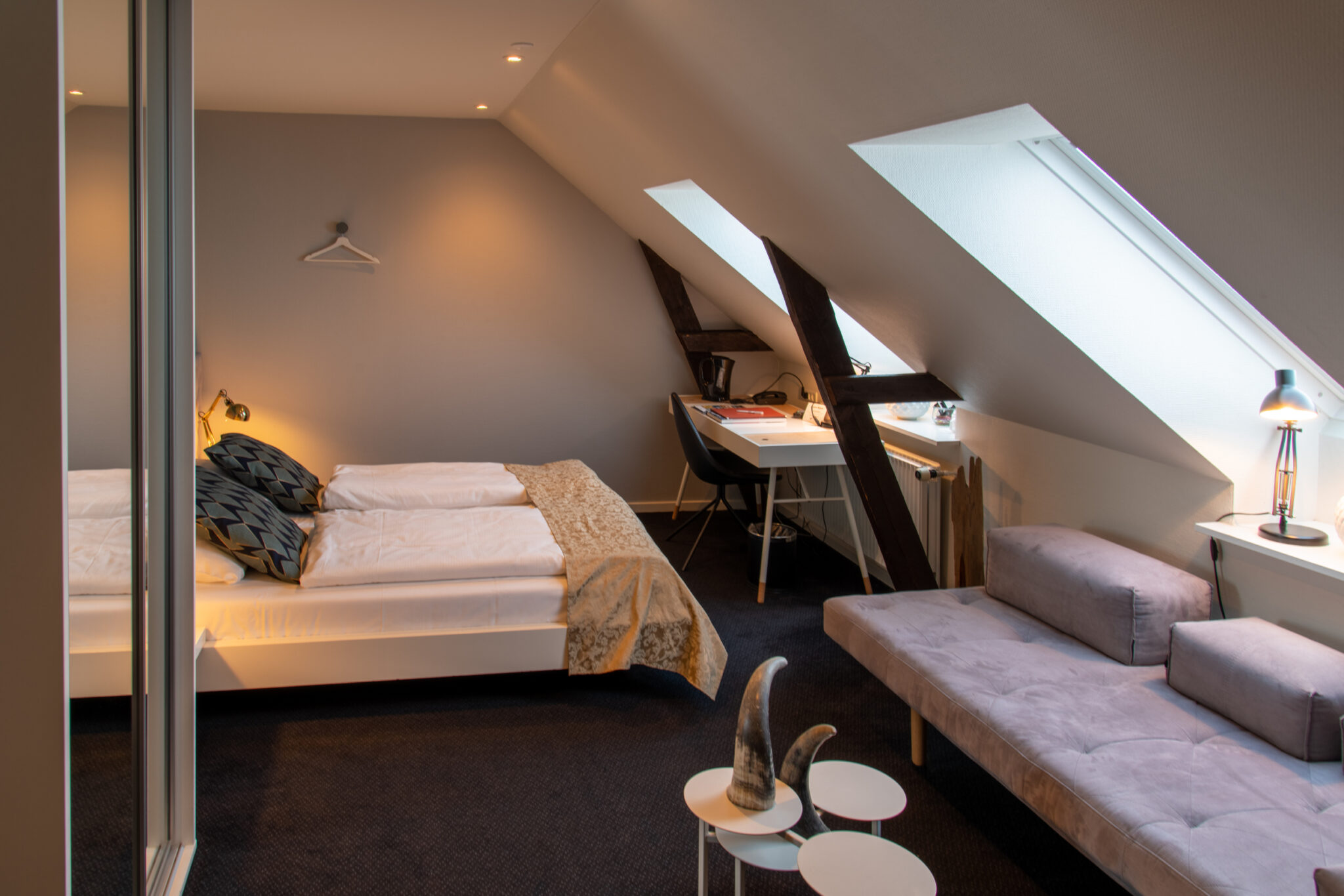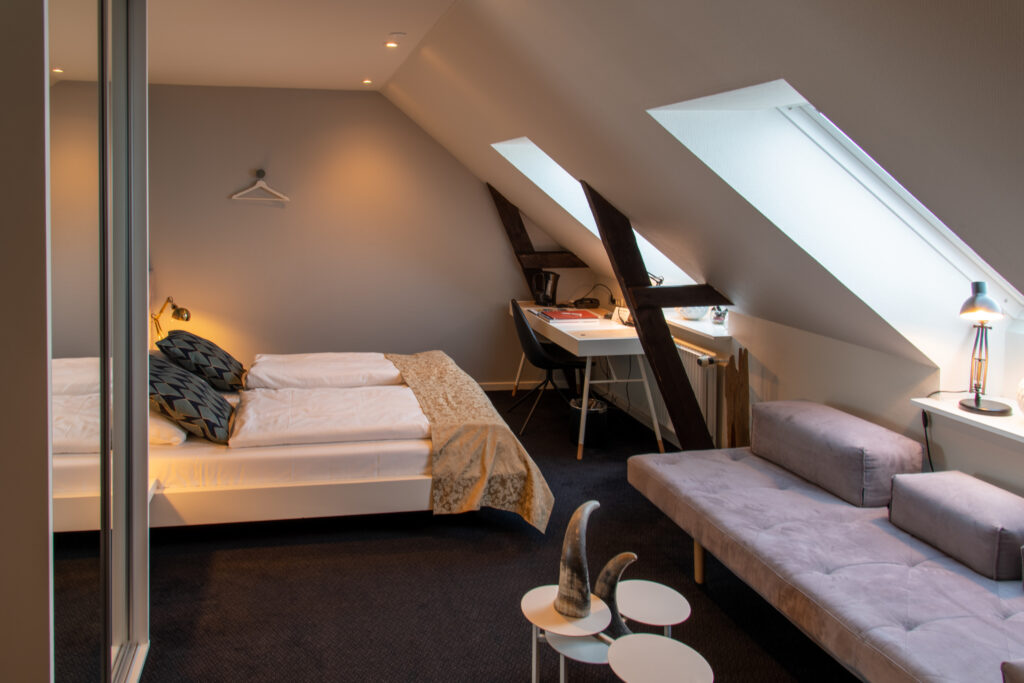 Renewal and a 120-year tradition
When the popular, religious movements inundated Herning at the end of the 19th century the town was not particularly big. Herning did not become an independent municipality until 1882 and became a market town in 1913. Consequently, the movement left a significant mark on the city's development. In the same way as the followers of Grundtvig could be seen to meet in village halls and the Danish Christian movement Indre Mission in mission halls, the competition for the favour of the citizens of Herning could be seen in the choices of newspaper, priest, restaurant and hotel.
Aktieselskabet Herning Missionshotel – a joint stock company – was established in 1896, making it one of Herning's oldest businesses. Initially, the aim was not to establish a hotel but to offer quiet and peaceful accommodation in the town, sheltered from some of the temptations such a town could offer.
However, the plans resulted in an actual temperance hotel and it was run as such for the first few years. Since then, the hotel has changed its profile and its name to Herning City Hotel. In a town with more than 20 restaurants within easy walking distance, it makes no sense to run a hotel restaurant. Consequently, the hotel is run today as a private hotel with breakfast restaurant.
Send us a message and we'll be in touch as soon as possible